Publitio support gets a lot of feature requests, advice and sometimes criticism from our users and we read them all, discuss them in meetings and decide the priority of each one.
Many people asked for caption (subtitle) support for our player and we came to deliver.
Publitio now supports .VTT file upload and is easily allowing you to connect your .VTT captions with your video files.
Please allow me to walk you through the process.
First, let's make a new folder and upload our video file along with our .VTT file.
Our caption file does not have to be in the same folder as our video file but for the simplicity we will put them together.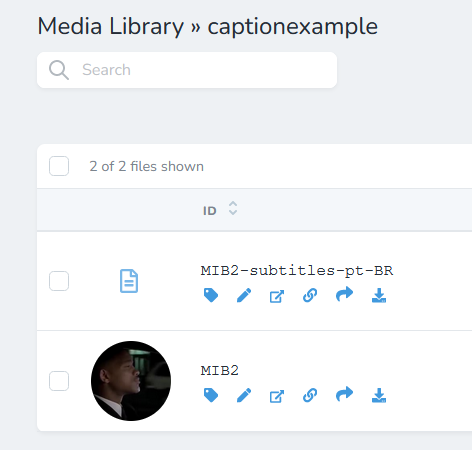 Once we have both of our files uploaded we can click on the video file, which will lead us to the file details page and below analytics on this page we can see a new section called File Subtitles.
When we click the button to add a new subtitle we will be prompted with a popup like this one: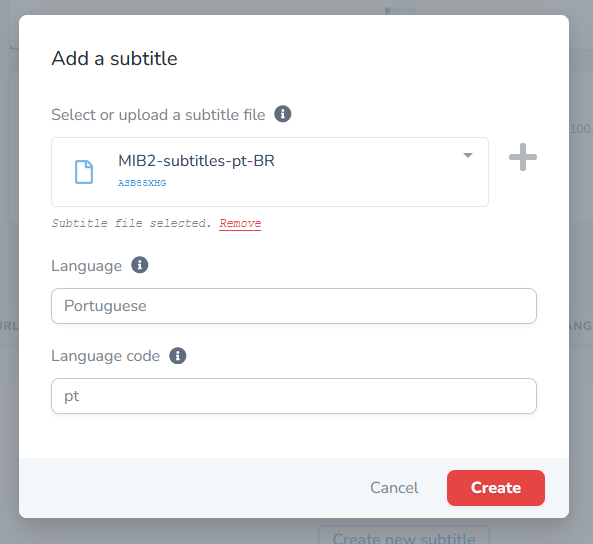 Here we can search and choose our .VTT file, add a language name to our caption, keep in mind that this will be the label for the language option inside the player and we have a language code which needs to be a valid BCP 47 language code for example: en for English, sp for Spanish, pt for Portuguese, ect..
If you are not sure about your language BCP 47 code you can look it up on pages like wikipedia:
https://en.wikipedia.org/wiki/IETF_language_tag
Once we click Create our caption should be available in the player at the top of the page right after reload.
Take a look at our example video:
You can add as many captions to a video as you would like and with this system you can also use the same captions for multiple videos too.
Currently the player supports only .VTT extensions so if you have any other type of caption file you will have to use simple online conversion tools to make a .VTT file out of it for now and use that one.
As for .VTT files themselves they act as any other file in the system which means you can grab the URL and use them on other players if they support external captions.
Here is a URL of the .VTT file used in this example:
https://media.publit.io/file/captionexample/MIB2-subtitles-pt-BR.vtt
We hope this made your Publitio experience even better! Until the next feature ;)
Happy uploading!