Publitio just got better: we have released awesome new features like 2K and 4K video encoding, video play statistics, password-protected content, 15 GB max file size support, Backup to S3, and a new Business plan. Below is a quick overview of them all :
2K/4K video encoding
Any video you upload can now be encoded and delivered in 2K and 4K high resolutions. Check out this 4K video in action. To enable 2K and 4K video encoding please go to Api Settings page and turn ON 1440p (2K) and 2160p (4K) options (*requires Business/Professional plan)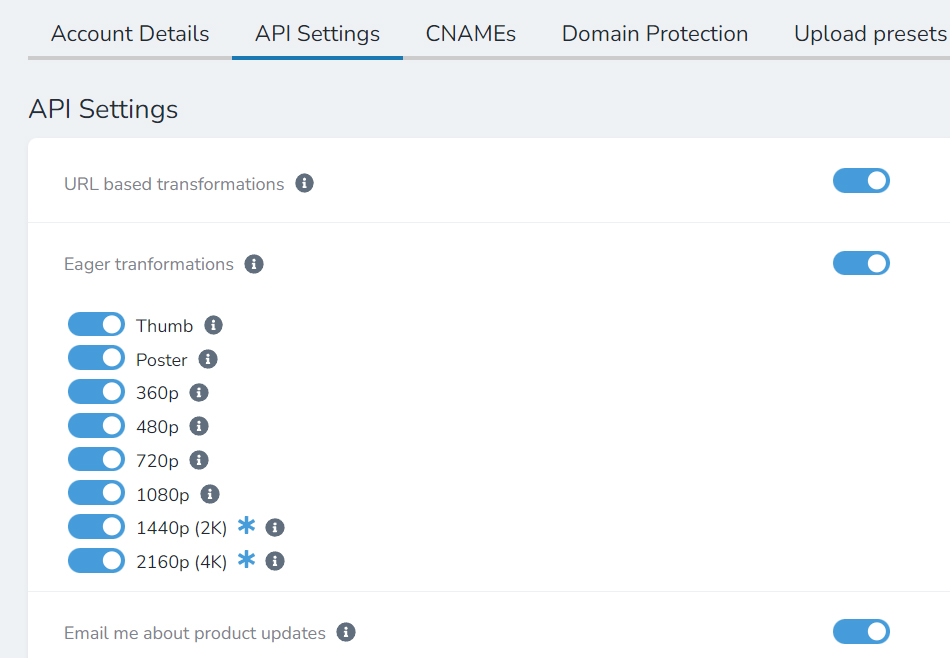 Video play statistics
You can now access detailed video play statistics (like watched time & percentage) to understand how your media is performing at any given moment. Simply navigate to the View page of any video and under Analytics look for play statistics (*requires the use of Publitio Player and Business/Professional/Hacker plan)
Password protected content
It is now possible to password-protect access to your media files. Give it a try on this video (the password is: secret). To turn on password protection, simply edit the file and under the Password field enter the desired password and Publitio will do the rest. (*requires Business/Professional plan)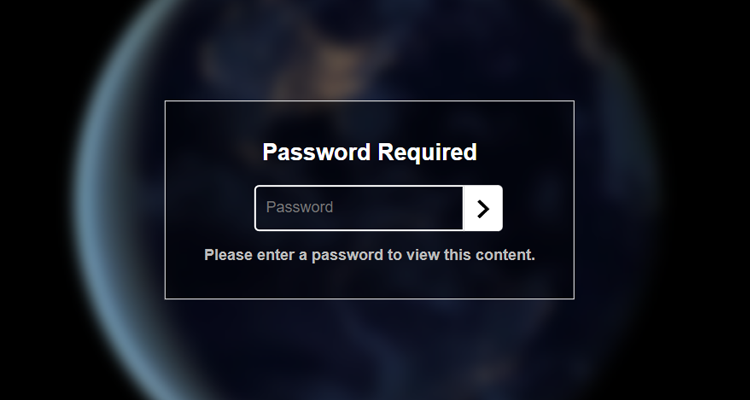 15 GB max file size support
5GB just isn't cutting it? Our Business and Professional users are able to upload files up to 15GB in size. (*requires Business/Professional plan)
Business Plan - Overview
We have released our new Business plan, tailored more for business customer needs. The Business plan accompanies all the new features mentioned above, plus a few extra like automatic Backup of files to S3, Technical Support, and business-only pricing for pay-as-you-go usage.
The Business plan adds 500 GB storage space and 1 TB of monthly bandwidth to your account, for a price of $90 per month, and anybody who subscribes to it will get early access to our new, beautifully-designed Dashboard for Media Assets Management - designed to make you the most productive media asset manager in the galaxy.
New Dashboard is on its way!
We're in the process of finishing our new Dashboard (that will be available to all plans) and will include long-awaited Multiple Accounts and Team Access features.
Publitio Business plan will grant you early access to the new Dashboard (which is still getting developed), and you can get involved in its development directly with our development team. ETA for the full release of the new Dashboard is the end of Q4 2022.
Upcoming promotion #BF22
As a part of new features, plan, and dashboard promotion, we will be offering a 50%-75% discount on upgrade options to the Publitio Business plan during the Black Friday 2022 campaign. If you're interested, please go to the #BF22 page and reserve your spot - as seats will be limited.