As enterprises expand and accumulate more digital content, there's need for efficient and real-time management systems. Cloud-based digital asset management systems (DAM) provide organizations with a secure and easy way to manage assets online.
In this post, we take a look at the finer details concerning digital asset management system, and answer some of the questions that might be bothering you regarding this technology.
What is a DAM system?
Digital asset management system refers to software used for the efficient organization of digital files. This technology makes it seamlessly easy for an organization to carry out a variety of tasks. Such include the storage, retrieval, updating, publishing, and sharing of information, among others.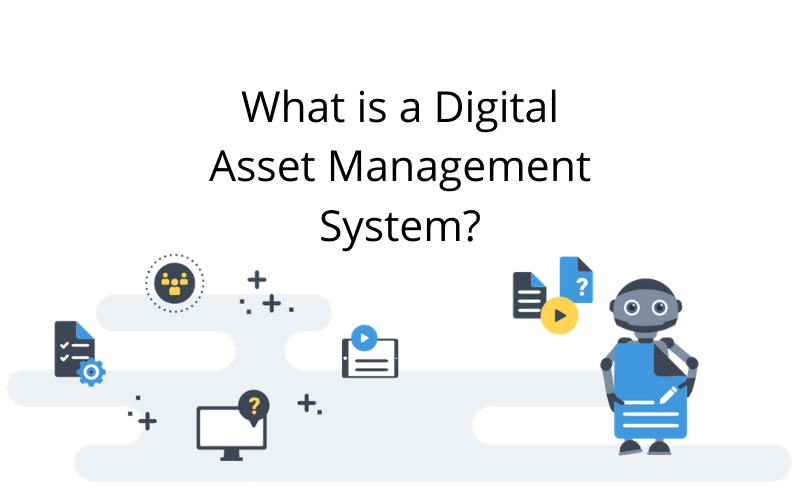 Besides, it helps in carrying out sensitive tasks such as real-time tracking of licenses to avoid the violation of media rights, as well as the management of a firm's digital assets.
In a nutshell, you can categorize it as an improved version of your personal computer's capabilities. As it allows superior performance and comes along with all the whistles and bells synonymous with them.
Digital asset management features
Allows the utilization of artificial intelligence in its processes

Easy to search through the courtesy of the available pathways

Ability to store large amounts of content

Enables creative integration through software such as adobe page maker

Allows workflow optimization

Offers scalability
What is a cloud-based digital asset management?
A cloud digital asset management system refers to a collection of remotely located servers that will enable the exchange of data and information through a network.
Cloud-based DAM systems are becoming increasingly popular among companies of all sizes and different industries. The awesome thing about them is that you can access content from the servers from any particular point within the network using a suitable device.
For instance, you can utilize a personal computer or Smartphone to retrieve essential information from the system so long as you have the necessary authentication.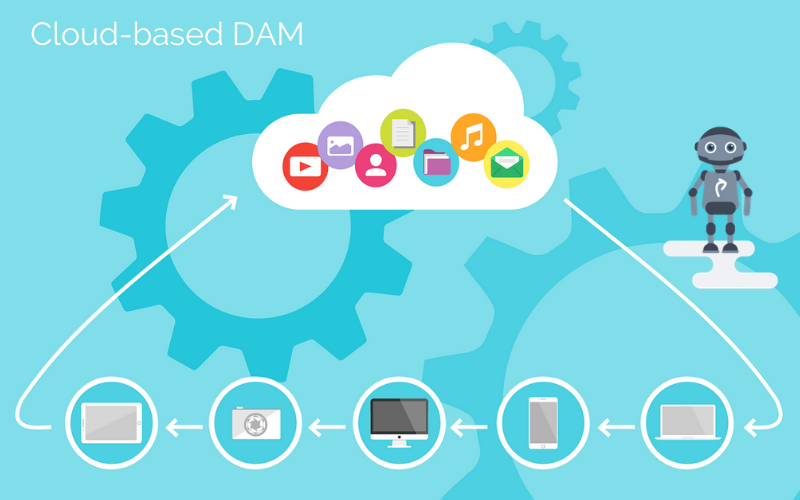 As a business owner or company, you have to subscribe to a service provider for you to enjoy the services of a cloud DAM system. However, you can make the following considerations before settling on one to avoid lousy service or experience:
They need to have active security measures to prevent information loss

They need to have a strong network presence to allow efficient data transfer and productivity

They should also be reliable to avoid disappointments
Service providers utilize the software as a service (SaaS) platform to render their services to the end-users. This implies that a cloud DAM provider takes care of the security, development, maintenance, and management bit of the system.
So that the end-user cannot be bogged down by the technical mambo jumbos that characterize such systems
Cloud vs. On-Premise DAM: What Is the Difference?
A cloud DAM differs from the on-premise DAM in several ways. The first difference is in their mode of operation. For instance, a cloud digital asset management system utilizes remote servers to run its operations while the on-premise DAM requires physical access to carry out a task.
This implies that you can utilize a cloud DAM while situated at any geographical position within its network. For business with multiple locations, franchisees can access approved content such as branded videos, images, copy, among others.
The second difference stems from the ownership details. For you to utilize an on-premise DAM, you might be required to purchase the system and then store them in a physical location. Besides, you can have full ownership and rights after purchase.
On the other hand, you only rent space when using a cloud DAM, which denies you any rights over the system. Your responsibility is to pay for the subscription fee and follow the laid down procedures.
Why should you shift to cloud-based DAM?
Many organizations are shifting to a cloud-based DAM due to the several advantages the system has over the on-premise DAM. Here are some of the benefits your business can accrue with the shift:
Scalability: With a cloud-based DAM, you can use as little or as much space you want, depending on the amount of work or financial capabilities.
This stems from the fact that the system virtually has an endless amount of storage space compared to the on-premise DAM system, which has limited storage space.
Security: Service providers utilize updated security measures to guard against malicious software and other attacks, unlike personal networks, which are often, neglected a security risk to the stored information.

Cost-Effective: Starting your own digital asset management system from scratch might cost you an arm and a leg.
However, with a cloud-based DAM, you don't have to break the bank to actualize your dream. You only need a small fee to start you up. You can then increase or reduce the cost as you wish, depending on your needs.
Allows sharing and collaboration: a cloud digital asset management system enables the sharing of resources between individuals working on a similar project; thus, allowing collaboration. These can increase your productivity and also allow the creation of more business deals

User-friendly: Cloud DAM tools and systems usually mask complex processes using friendly, and straightforward interfaces that enable average users to conduct business efficiently. As a result, it increases their productivity.

Easy to install: installing of cloud digital management systems does not require the purchase of licenses and equipment, among other things. You can easily connect to your service provider via your gadget.

Available: you can access assets stored on the cloud digital asset management system on a 24/7 hour basis, and at any location using your suitable device. For instance, you can access essential details from the DAM while in a meeting that is situated far away from the system.
Therefore, allowing productivity as it eliminates the need for continuous traveling.
How to choose the right digital asset management software?
As an entrepreneur or decision maker thinking of investing or reinvesting in DAM software, here are major things to consider: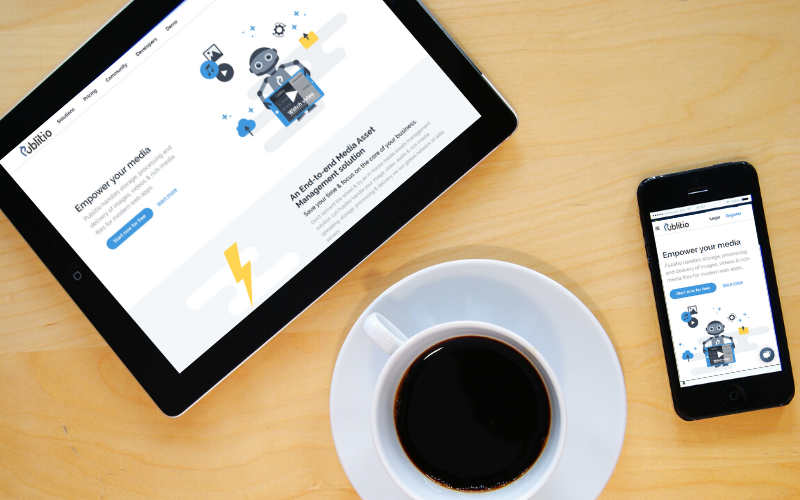 Your business needs

How the DAM system will help solve your business needs

And whether it's worth the investment
Also, consider the type and quality of service that software will provide. For instance, does it have a robust architecture that will ensure its security? Can it integrate with other systems? Can it allow scalability? Are some of the questions you need to clarify before making a purchase decision.
Final thoughts
A cloud digital asset management system brings about several advantages over the traditional on-premise DAM. If you have any questions about how to implement a cloud-based DAM solution, we are more than happy to help. Contact us today for free consultation about your business goals and requirements.