These days, uploading files from your desktop simply won't cut it and having a unified place to store all of your precious files has become imperative. That's where our newest features come in - from now on, all of our users will be available to connect their Google Drive accounts to their Publitio accounts, as well as remotely upload any file they wish.
You ask - Publitio delivers! Now, let's go over these shiny new features.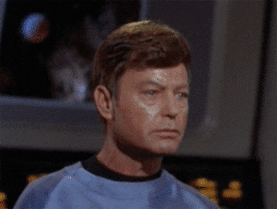 Google Drive integration
The name says it all - you get to connect your Google Drive account to Publitio. First things first - hop on over to your Publitio files dashboard. There you'll see the familiar "upload files" button. Well, look riiight next to it, and you'll see an arrow pointing down, click it to access the dropdown menu.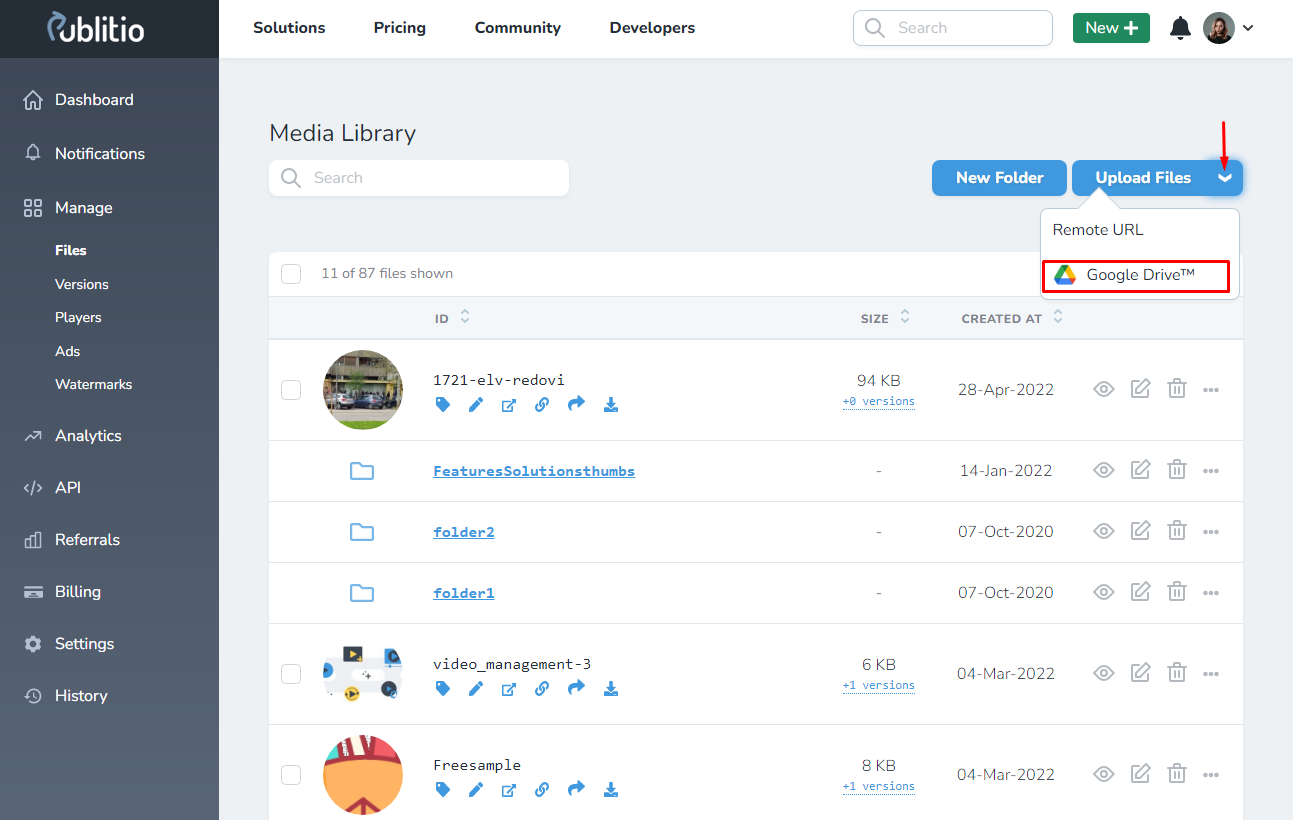 Once you click the Google Drive button, you will be asked by Google if you want to connect Publitio with your Google Drive. And, if you're reading this tutorial, chances are, you do want to connect them!
All you have to do now is connect your desired account with Publitio, and allow access.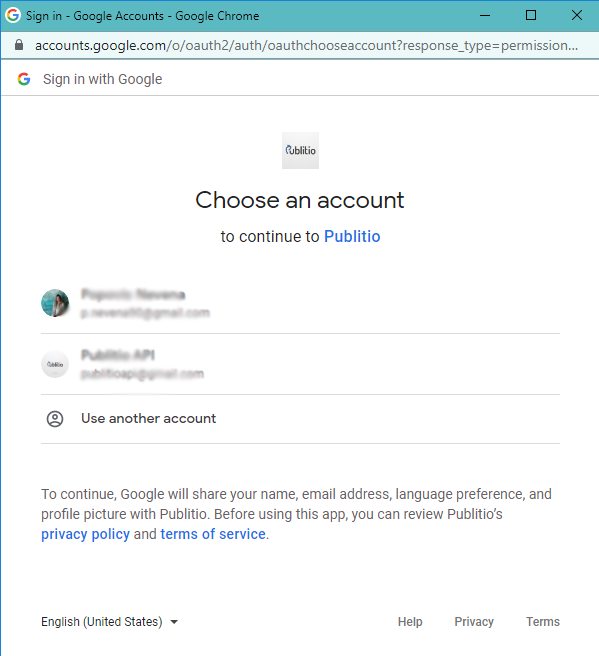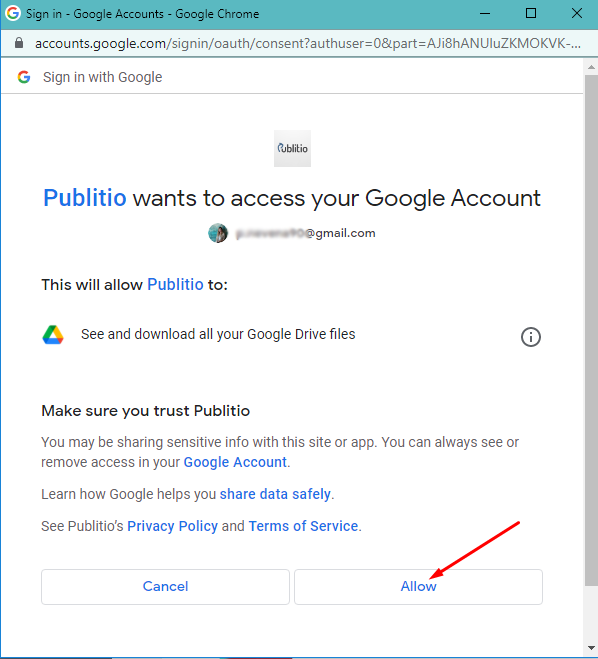 Voila, we're in! All that is left to do is select the files you'd like to import from your Google Drive into Publitio. Magic! ✨
Remote upload
Now, this part is easy peasy lemon squeezy - let's refer back to the downward arrow next to our "Upload Files" button.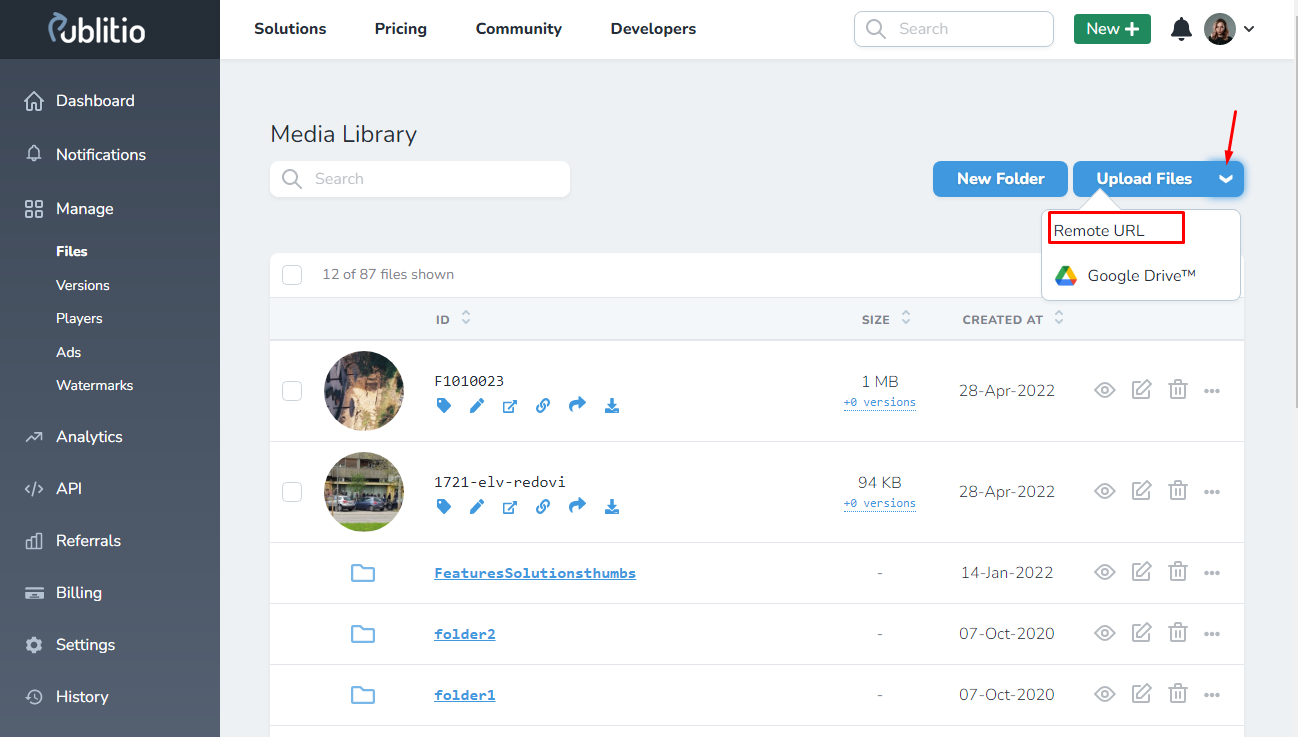 Click the Remote URL button and you'll be greeted with the "Remote Upload" modal.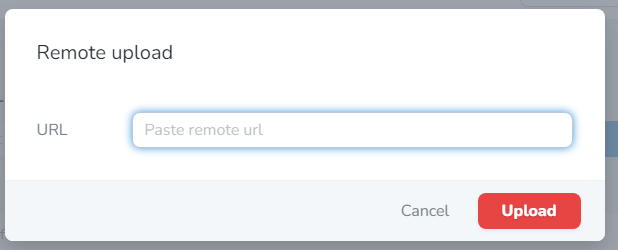 Paste the URL you'd like to upload and click the big red button. That's it! You've uploaded your remote file!
Just a friendly reminder: only image, video, audio, and documents can be uploaded to Publitio.
Now that you're all set - Subscribe to Publitio Premium and try these new features, and make sure to let us know what you think! No Premium? No problem, you can try it for free for 14 days, or subscribe to our Starter plan.
So? What do you think?