Background remover tools or services are highly requested in the modern era of e-commerce and websites. Isolating the foreground from the background is often needed in product pictures, used for editing and creating visuals, and helpful in making your website designs more professional and smooth.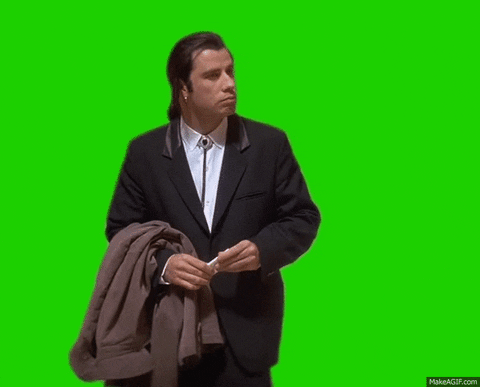 Many people who need a background remover are unaware that they do not need to pay a fortune to make their images look professional. Publitio has picked and reviewed some of our favorite online background remover tools that you can try out for free, so keep reading to find out which one is the best.
*Note: The following tools are listed unorderly.
Adobe
Adobe Photoshop is by far the most used program for photo editing in the last couple of decades, and it offers some fantastic tools for removing the background of an image. Adobe gives you an option to isolate the object manually, but they also have a program Adobe Sensei, powered by artificial intelligence, which automatically removes the background of a picture.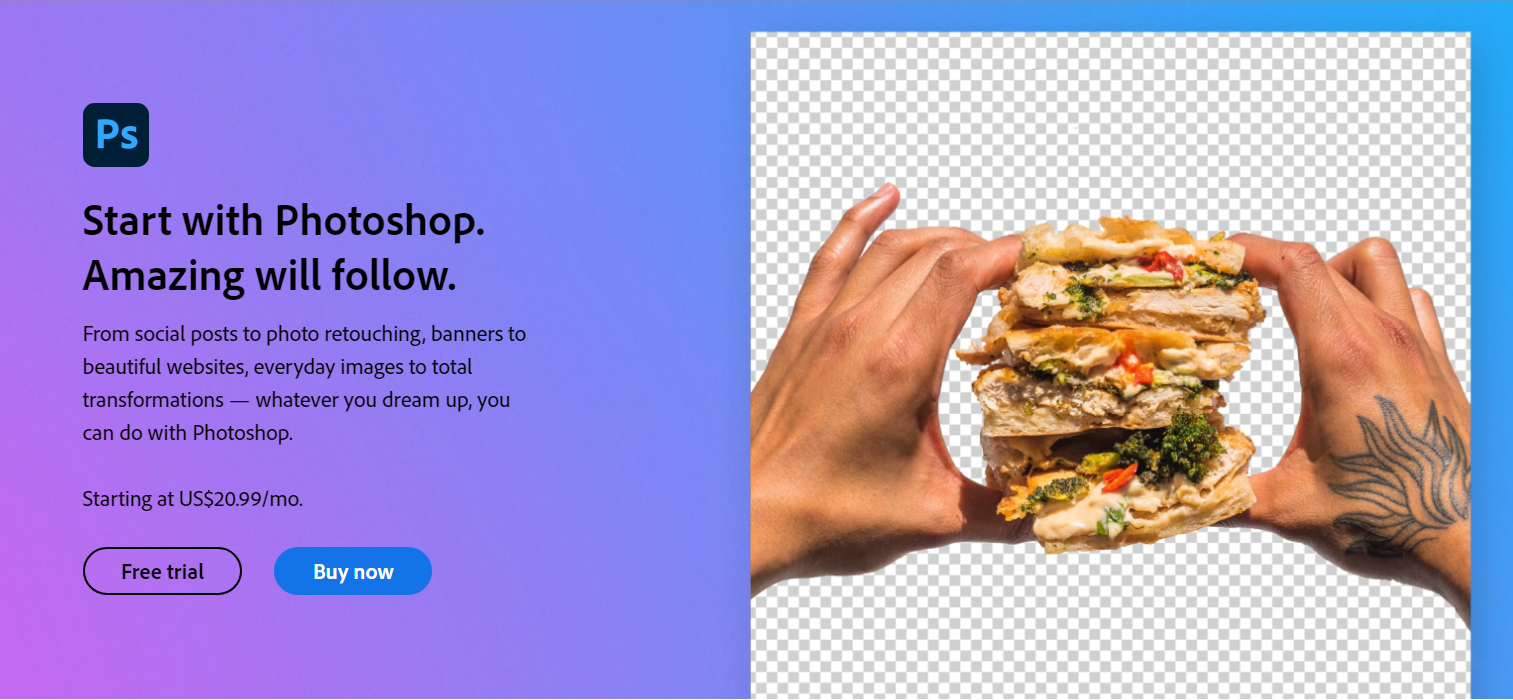 Removing the background manually is simply done by selecting an object with a cursor and cutting out the edges. Magic Wand tool helps you find a new suitable background for your picture, according to the colors of your foreground. Lasso mode and pen tool give you more control of blending the edges with the new background and resizing the object.
On the other hand, Adobe Sensei will automatically remove the background of your image with the help of AI (artificial intelligence). Although the AI does an amazing job isolating the foreground, you can still use some additional tools to make it blend in even more. You can clean the extra chunks of the background on the edges with black and white brushes, improve the borders with Refine Edge Brush tool, and tailor the picture to the new background. These tools can be beneficial, especially when editing photos with human hair, animal fur, grass, or similar images.
You can try these tools yourself because Adobe gives you a 7-day free trial option. The price of the whole Photoshop pack is US$20.99/month, which is a fair price because it includes a whole variety of tools used for photo editing.
Remove Bg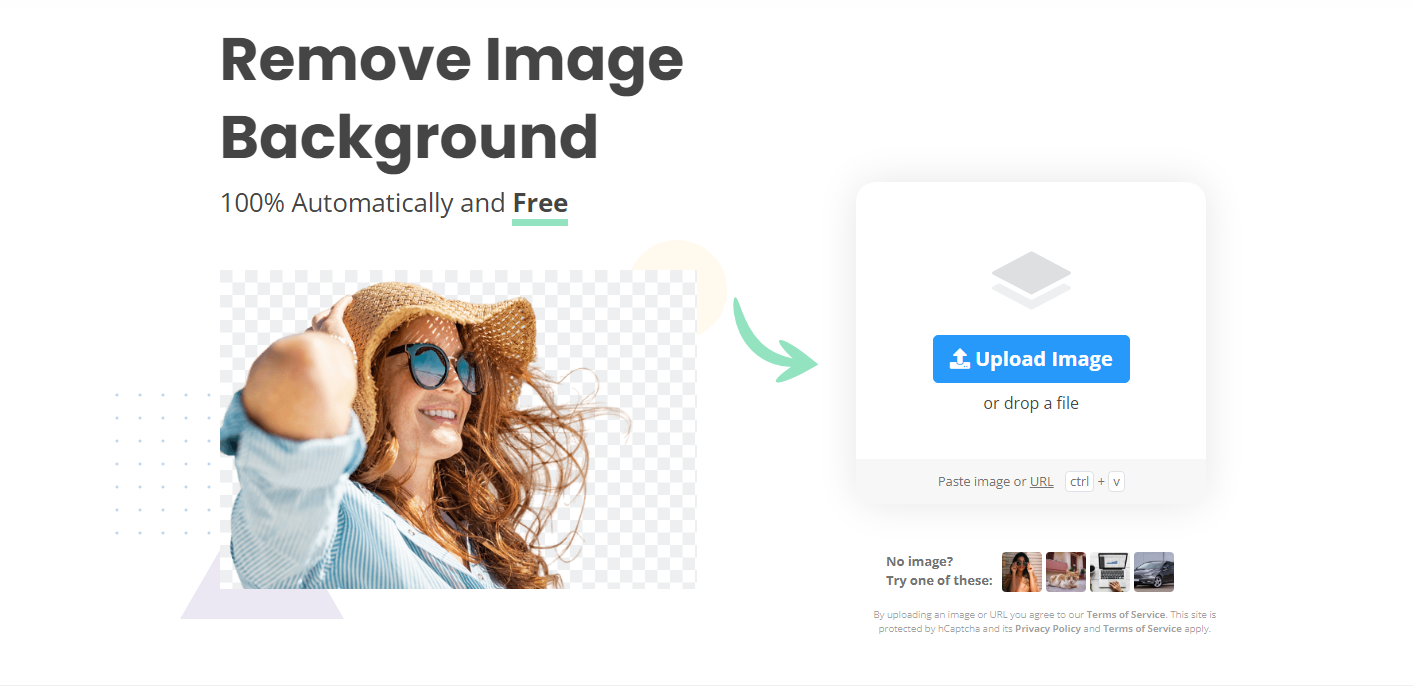 This company is genuinely committed to making background removal available for everyone to suit their needs. Remove Bg has solutions for different needs: individuals, photographers, e-commerce, car dealerships, marketing, developers, media, and enterprises. Their AI remover makes it easy for you to remove the picture's background in a few clicks.
One of the best features of Remove Bg is their API, application programming interface, in other words - the ability to integrate their plugin into websites, operating systems, and apps. They have plugins and are supported by Windows, Mac, Linux, Android, Google Drive and Photos, Gmail, Adobe, LinkedIn, Shopify, etc.
Their free plan is available to everyone and has no time limit. It includes 50 previews a month and supports Windows, Mac, Adobe Photoshop, and Linux. The free plan gives you one credit, which equals one background removal, but you can earn more credits by referring your friends. You can customize your plan, choose as many credits as you need, and pay monthly subscriptions to Remove Bg if you want more than what the free account offers. Even more impressive is that unused credits do not go to waste as long as you are subscribed!
Photo Scissors
Photo Scissors does all their removals automatically, powered by their specially programmed AI. All you need to do is upload your picture, and Photo Scissors will automatically isolate the foreground from the background. Because of their API, you can easily integrate Photo Scissors into your website or download their apps for Windows, Mac, or iOS.

Having special tools for specific pictures makes Photo Scissors stand out amongst other similar programs. The most valuable features are removing the background around hair, transparent objects, and removal by color. These features are all automatic, and the only thing you have to do is upload your picture.
Photo Scissors lets you test their tools before purchasing anything so that you can access their tools for a free trial. The purchase offers are 10, 50, 200, or 1000 credits, and each credit is used for one picture. The prices for those go between $4.99 and $29.99.
Clipping Magic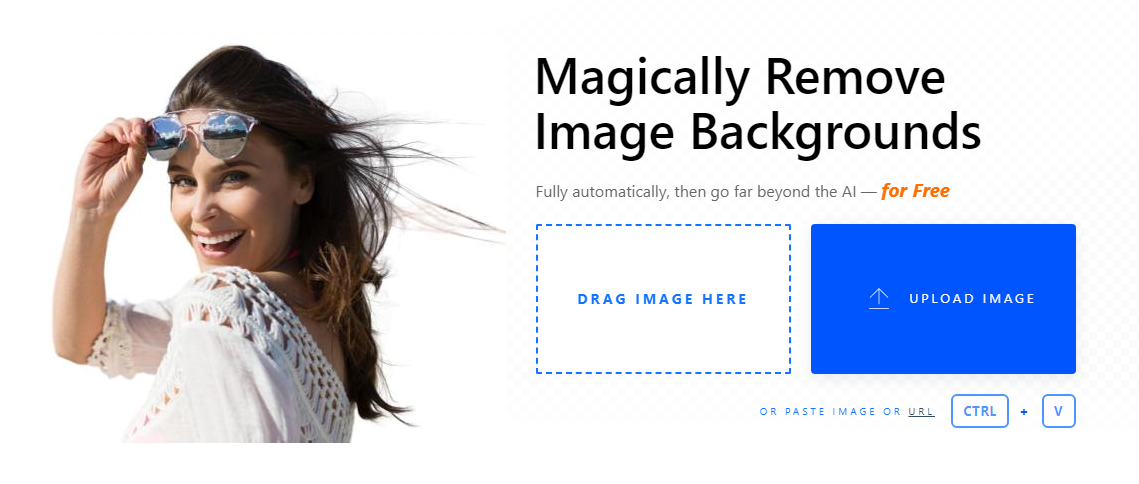 Detailed tutorials about every single function will make it easy for you to understand how the features of Clipping Magic work. Automatically removing the background from your picture and making it transparent is like magic. The background disappears in moments, and your picture is ready to be put on another background and get downloaded. Clipping Magic's API can help you edit pictures in your own WordPress, and it is a form of embedded white labeled editor that you directly use from your website. Also, browsers supporting Clipping Magic are newer versions of Chrome, Firefox, Safari, and Microsoft Edge.
Some of the most valuable tools on Clipping Magic are hair background removal, scalpel for precise cutting, refining edges, finishing touches, processing modes, etc. However, there is one that stands out - bulk clipping. You can upload as many images as you want and have them all clipped rapidly by the power of AI or manually by using the color clipping options.
Another amazing thing is that Clipping Magic provides many different pricing plans so that the clients can choose the right one for their needs. They offer enormous plans for up to 25 000 credits a month! All plans have the same API and tools available, with prices ranging from $25 to $1150/month. Unused credits roll over to a specific limit, depending on the plan.
Pixlr
Pixlr is a very famous program for editing pictures across the globe; therefore, having a good background remover is an expectation of all their clients, and they absolutely fulfilled it. The Pixlr Bg is easy to use and available to everyone.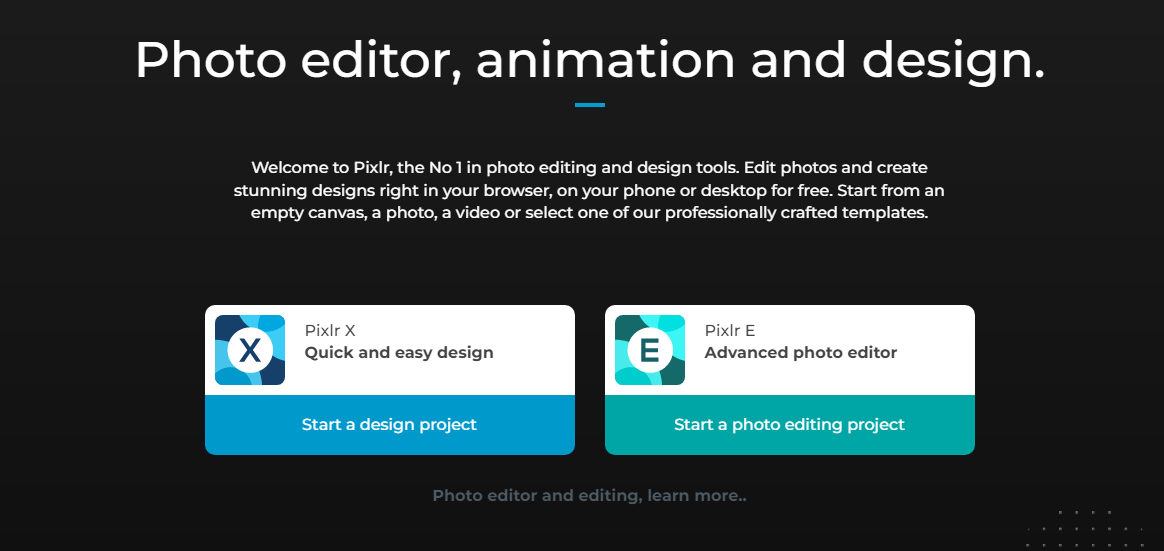 The exciting part is that you do not even have to register to their platform, so you can use the BG tool and other editing tools without logging in. Pixlr Background Remover works by uploading one or multiple pictures and automatically getting them isolated. Afterward, you can finetune your image according to your needs and taste, and change and download the image with no limits in size and quality.
Pixlr Bg's pricing does not exist. All tools are free and available to everyone. If you subscribe to Pixlr Premium or do not have an account, the tool works perfectly for everybody. Pixlr is the only background remover on this list that is free but very valuable and well-working.
Desygner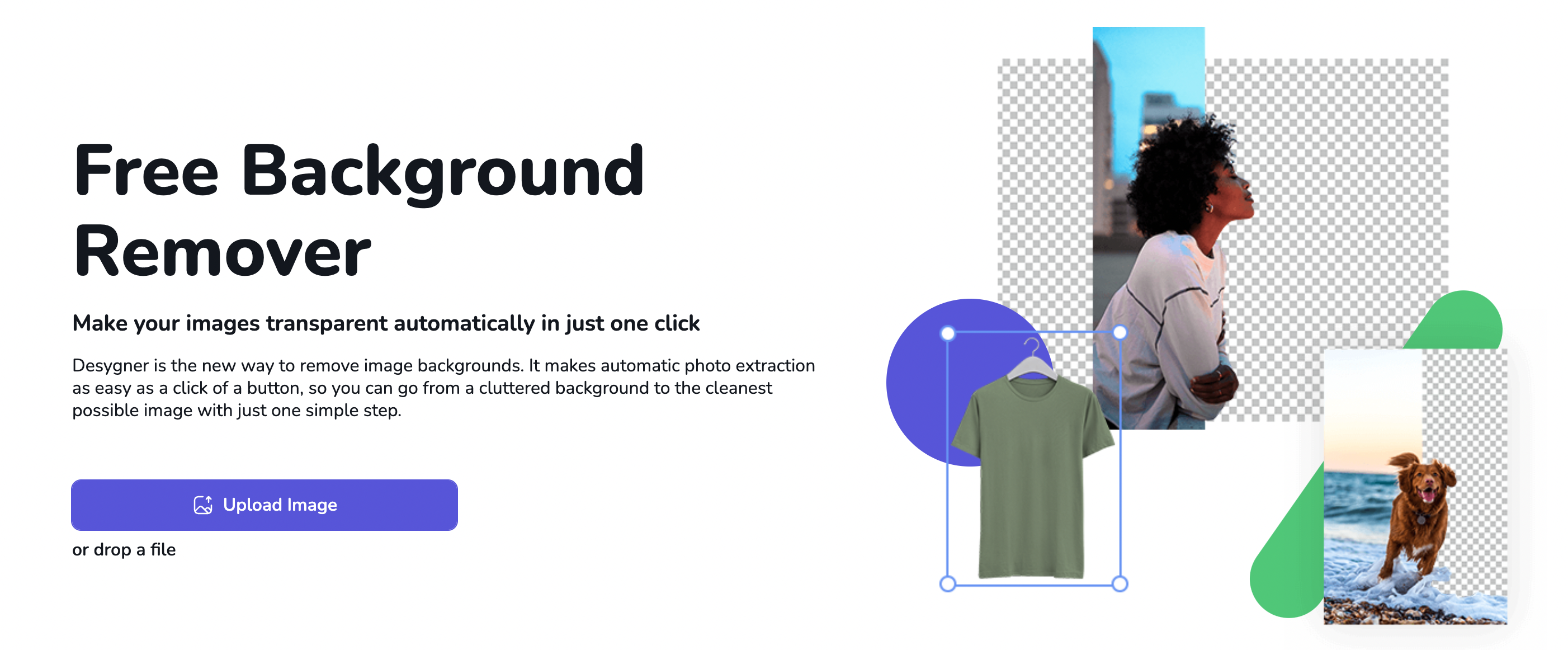 It's never been easier to create beautiful photos that are free from background. But with Desygner's innovative technology, it can remove background images in just one click while preserving high-quality image quality. You can save time and create professional-looking photos with our intuitive interface in just seconds. You can surf the internet in peace, without spending hours on Photoshop or costly plugins. Desygner works faster, more efficiently, and smarter than any other web browser.
On top of that, you can insert your image into their design editor and use it to create any type of graphic for your next campaign. Enjoy complete control over your graphics and create everything from social media posts to ads, presentations, business cards, and flyers with access to 125 million Shutterstock images.
Clipping Chicken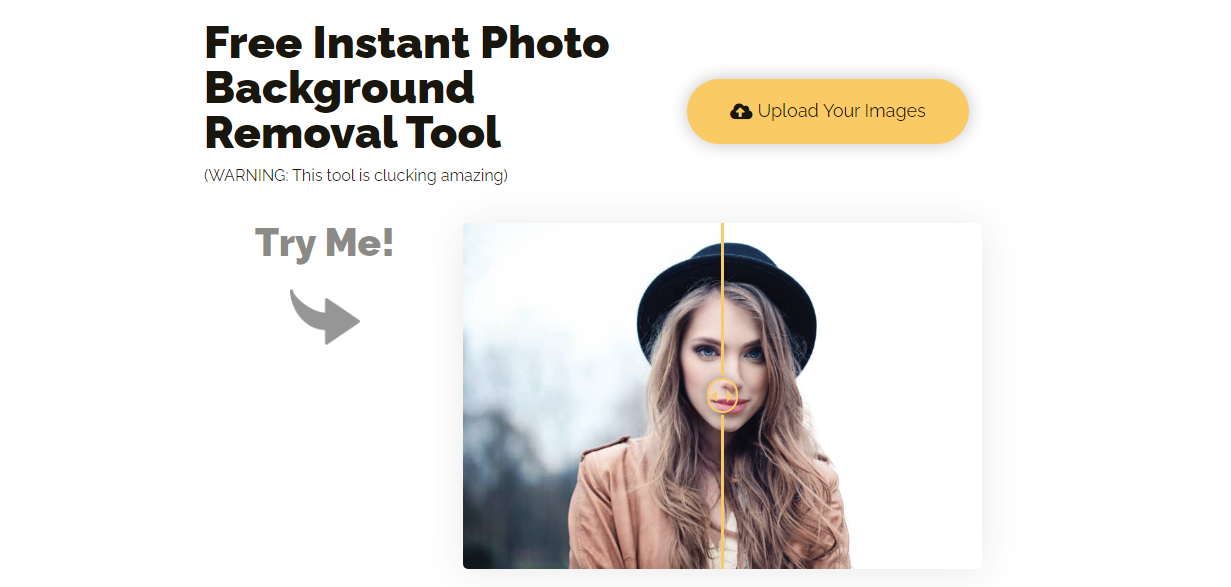 Clipping Chicken is an easy-to-use option for anybody who needs to remove the background of an image. Whether it is for an online marketplace, profile photo, replacing the background, or making it transparent, Clipping Chicken can help you in seconds. It supports the most common file formats, JPG and PNG, and you can upload images up to 12MB in size.
Bulk process up to 10 images at a time and reduce the time needed to process a more significant number of pictures. Automatic background remover will do the job for you, and you can easily download pictures in bulk.
You receive one free credit for one picture, but you have a 14-day money-back guarantee after choosing a subscription plan. You can customize the pricing plans, pay as little as $0.25 per credit, and have them roll over for one year. On the other hand, you can choose the "pay as you go" option, buy as many credits as you want, and have them available for up to 2 years.
What is the best background remover?
It is unfair to pick one program and claim that it is the best background remover when it is clear that each one has some advantages over the other ones. According to what you need, you should know what you are looking for the most when choosing a tool for work. Do you want to post over 1000 pictures of your products on eBay or Amazon, or do you need a free option to edit a few pictures? Are you looking for an automatic or a manual remover?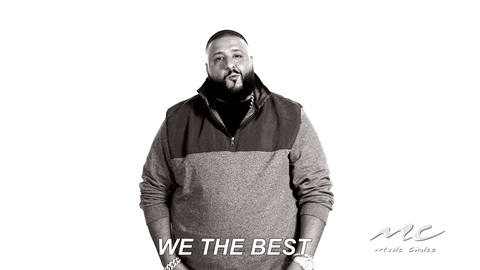 Before making any decisions, make sure you know what you need and what you are looking for. You can avoid spending money on the tools you do not need and start investing your money into some tools that are valuable for you.
To summarize our reviews, here is our opinion on which program is best for what:
Best for API: Adobe, Photo Scissors, Clipping Magic;

Completely free: Pixlr;

Bulk Clipping/Processing: Clipping Magic, Clipping Chicken;

Precise background removing: Adobe, Photo Scissors, Clipping Magic, Pixlr;

Cheapest pricer per credit: Clipping Chicken.
How do I remove background without losing quality?
Removing background without losing quality is an essential specification of BG remover programs. You often need to be subscribed to one to get the best of it and access features that do not affect the quality of your image. The programs we have mentioned do not affect the quality of your pictures, so you should totally try them out.
Conclusion
There are a lot of online editing services now, and it might be hard or expensive to use one long-term. Automatic background removers will save your time, while manual removal can be more precise and tailored to the new background. As mentioned above, depending on your needs, pick the one that suits you the most.
If you are looking for a long-term solution to edit images in bulk, optimize, resize, and format, check out Publitio's website! Publitio is a video hosting platform with its own API and WP plugin. It has some incredible features and solutions for storage, MAM, DAM, image and video hosting, and streaming. Click here to check our pricing plans, or try our 14-day free trial!