2020 just started, and Toyota is working on its flying car which should light the Olympic flame when Tokyo hosts the summer games in 2020. And yet, 1 in 5 of us still never back up their data. On a more positive note, according to the annual survey by Backblaze, this is still a considerable improvement in comparison to 2009 when 1 in 3 of us was completely estranged from the practice.
What is cloud backup?
Cloud backup, or also known as remote backup is the most secure way of preventing potential data loss and disaster. Cloud backup stands for a service that store and upload your files to a remote server that is different from yours and in a different physical location.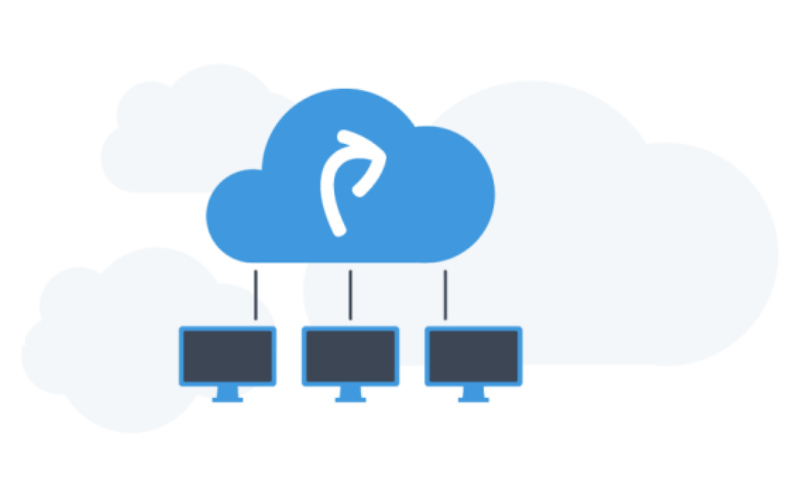 How does a cloud backup work?
Cloud backup works automatically. Meaning that all your files will be automatically be uploaded to a remote server for safety. It can be programmed to backup all your data from company servers, laptops, or other devices.
What are the main benefits of having a cloud backup?
While backing up on a hard drive is infinitely better than not backing up at all, hard drives do have their own shortcomings. Obvious threats to local backups range anywhere from having it lost, stolen, or your office catching a fire. Another threat is in a simple fact that hard drives just do not last forever: the delicate mechanical parts are easily affected by the ravages of time.
Nearly 3 in 5 people use the cloud as the primary method to back up all of their data. The upcoming paragraphs seek to highlight the benefits that cloud backup service has over other types of backups. If you are not a user, this article might nudge you towards considering being one. If you already are, this article can serve as an affirmation of your good life choices.
Top 4 Cloud backup benefits
Cloud backup is simple
You probably want the easier solution. The beauty of cloud backup is in its simplicity.
Hard drive? Keep it plugged in, and you possibly risk your computer and the hard drive both falling prey to one ransomware. Keep it away from your computer, and you need to remember to regularly plug it in and do your backup.
Cloud? Sit back and relax – as long as you are connected to the Internet, the backup requires no conscious effort on your side. No cables. No backup schedules. No-fuss. And this brings us to the next benefit of the cloud.
Continuous data protection is a (huge) perk.
With the cloud, your data is not only automatically backed up – but it is also continuously backed up.
Majority of cloud backup service software includes preconfigured backup settings which simplify the selection of the important locations for the initial backup. Any future backups are incremental, and only new files or changes to the old ones are saved.
Continuous backup of data also translates to being able to access every individual backup of a particular file. This feature of cloud backup service, known as file versioning, means that restore options allow you to restore any version you wish of the file in question.
Accessibility - Access your data anytime, anywhere
Your data is widely accessible and just safer. Have you ever had your laptop behave all weird at the most inappropriate time such as when you need quick access to your work presentation? Or are you part of a thriving remote team that would appreciate being able to collaborate on shared documents from anywhere? Maybe you are tired of always carrying your laptop when travelling, or of all the trips to the office when an important contract needs to be reviewed?
Having your data stored in the cloud means it is accessible from any internet-connected device. And by "internet-connected device", we mean any internet-connected device: your smartphone, friend's notebook, dad's tablet or work laptop – just name it and your files are readily available.
Using a cloud backup service is not only convenient for the ongoing management of your files. Keeping a copy of your files offsite means that they are safe from anything your personal computer might suffer and that they can be easily restored from anywhere in the case of a disaster.
Cloud Scalability
It is no secret that the amount of data we are creating is on an exponential rise. Also, it is no secret that one of the most precious features of cloud computing is scalability. The current backup capacity does not accommodate your growing business? No need to stress. An increase in the existing cloud backup capacity is literally a few clicks away and available with no delay.
Scalability enables you to move back and forth incapacity to fit the decreasing or increasing demands of yours. Further, scalable architecture handles the bursts of traffic well and saves you from a complete (and expensive!) transformation of the existing infrastructure.
If you have chosen Publitio for cloud-based handling of your media, you are already familiar with our handy dashboard. Publitio's dashboard tells you how much storage space and bandwidth you have used, and in the case, an upgrade is needed – you are clicks away!
On the other hand, local backups are not easily scalable for more or less data space. They require you to acquire and set up new physical piece whenever you need more space, or to settle for having a few that are not used when your demands are in decrease.
Why you should start cloud backup today?
Purchasing a cloud backup plan is an easy way of protecting your data. The backups are done automatically and continuously enabling you to effortlessly have your data secured and to have any version of your files accessible. Further, since your data is in the cloud it can be accessed anywhere at any time and is safer given it is kept offsite. Lastly, cloud backup enables you to scale up or down your storage capacity, fitting your current needs instantly.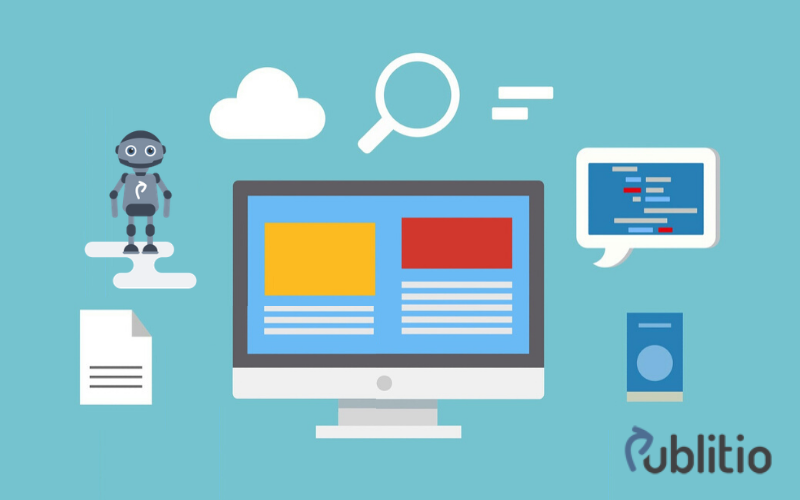 Of course, no option is flawless, and first full cloud backup is often much slower in comparison to when the hard drive is used. Also, the cloud might be more expensive in the long run due to monthly/annual payments, but this is debatable given that hard drives need to be replaced every now and then.
Whether you opt for a cloud backup plan or another type of backup, the truth remains:
- having your critical data backed up equals peace of mind if suffering a data loss which not one of us is completely immune to
- brings competitive advantage if getting back on your feet quickly is salient to continuing your business
- saves time because you do not have a boat-load of work to (re)do.